Premios Desafío Aporta 2020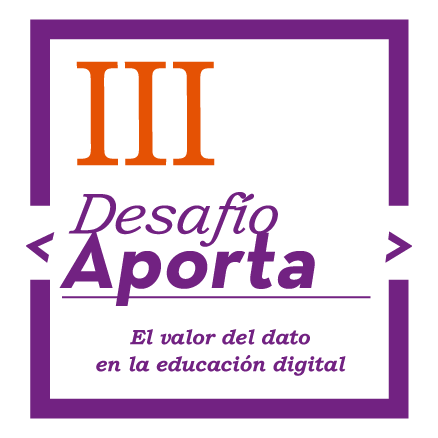 La Iniciativa Aporta arranca en 2009 con el fin de promocionar la apertura de la información pública y desarrollo de servicios avanzados basados en datos. Es promovida por el Ministerio de Asuntos Económicos y Transformación Digital y la Entidad Pública Empresarial Red.es.
Bajo el lema "El valor del dato en la educación digital" esta tercera edición del Desafío Aporta tiene por objeto premiar ideas y prototipos que identifiquen nuevas oportunidades de captar, analizar y utilizar la inteligencia de los datos en el desarrollo de soluciones en el ámbito educativo.
Comprometidos con el mundo educativo
Durante cuatro años, nuestro fundador Aday Melián Carrillo fue jefe de proyecto y diseñador de videojuegos de Little Smart Planet, una plataforma de videojuegos educativos para primaria y secundaria. Aprendiendo mucho sobre la forma de convertir los procesos educativos en experiencias lúdicas siempre con el objetivo de facilitar el acceso al conocimiento desde los más pequeños.
Como Daydream Software, hemos trabajado en libros interactivos, gamificación de cursos y proyectos centrados en aprovechar el poder de la interacción para facilitar la divulgación del contenido educativo de la forma más adaptada al público objetivo.
Este compromiso con la educación nos ha llevado a publicar el siguiente artículo de veterinaria como coautores en la revista Animals: Anatomic Interactive Atlas of the Loggerhead Sea Turtle (Caretta caretta) Head.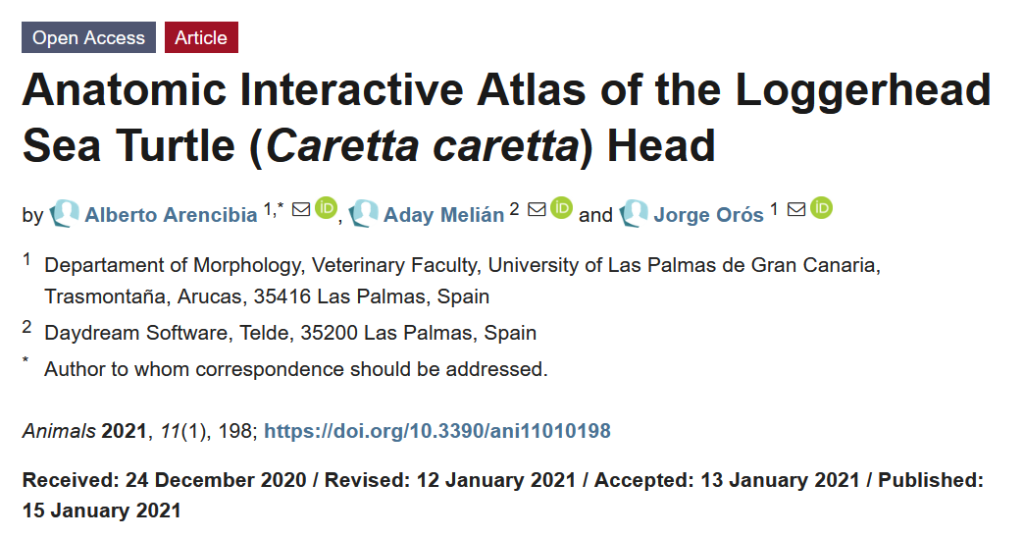 Finalmente, la combinación de nuestro esfuerzo con la convocatoria del Desafío Aporta 2020 nos ha llevado a diseñar y construir el Proyecto MIPs.
Proyecto MIPs: Una nueva forma de ver las imágenes
Un MIP (Marked Information Picture) es un nuevo soporte interactivo de información, que consiste en una serie de capas interactivas sobre imágenes estáticas que facilitan la retención de información y la identificación de elementos.
Este proyecto consiste en un servicio para la creación de MIPs de forma rápida sobre cualquier imagen. Los MIPs creados serán accesible desde cualquier dispositivo y podrán ser utilizado como recurso docente.
Para comprobar la compatibilidad con OpenData y acceder al Desafío Aporta 2020, hemos creado un conversor en Python de datos GeoJSON a MIP de forma automática que convierte datos geográficos en una imagen interactiva.
Resultados del desafío
Estamos muy orgullosos y felices de anunciar que hemos ganado el segundo premio del Desafío Aporta, impulsado por Red.es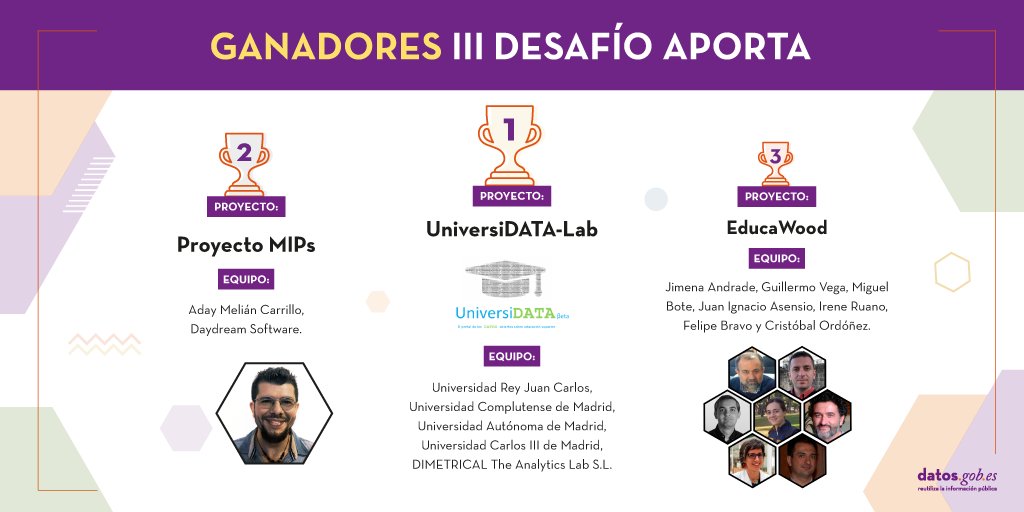 Ha sido una experiencia intensa en el desarrollo pero que ha finalizado de una forma más que exitosa para nosotros. Especialistas en educación y tecnología han visto en nuestro Proyecto MIPs que tiene el potencial para simplificar y ayudar a los profesores y alumnos durante el proceso de estudio con el uso de imágenes con regiones interactivas superpuestas.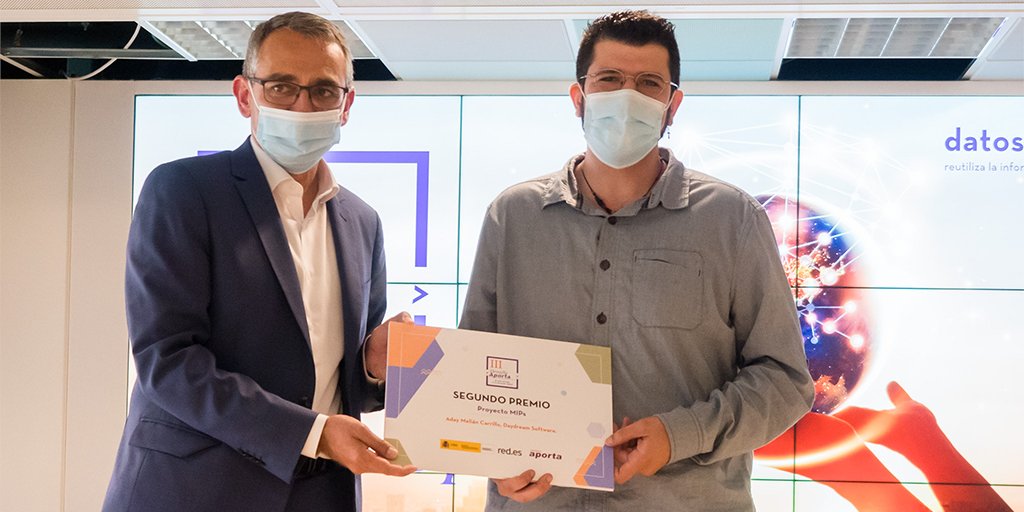 Seguiremos trabajando en este prototipo ahora con más motivación gracias a este reconocimiento para tener una versión funcional pública lo antes posible.
Felicidades a los demás participantes que ofrecían ideas muy interesantes en el ámbito educativo y que esperamos que puedan finalmente desarrollar.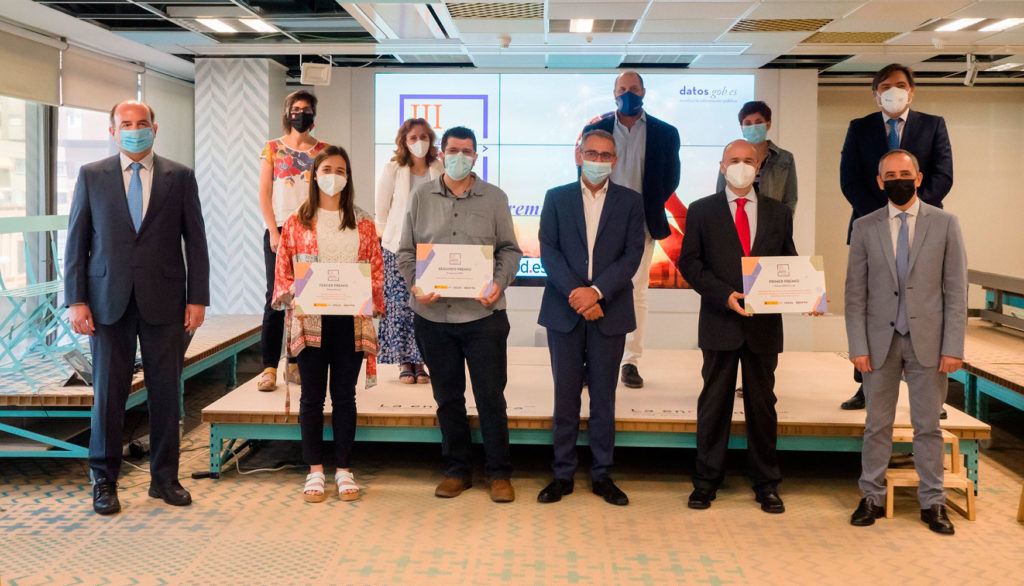 Muchas gracias a todo el equipo detrás de Red.es y toda la gente que dedicó su tiempo a analizar y evaluar nuestro proyecto ya que ha sido creado con todo el cariño del mundo.