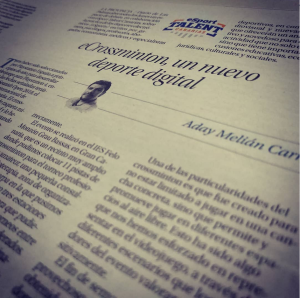 Today it has been published an opinion article written by Aday Melián on canary press, we talk about our motivations and the experiencies and conclusions we got from the past ICO Spanish Open 2018. The biggest internationl crossminton event in Spain
You can read it in spanish here: https://www.laprovincia.es/opinion/2018/11/26/ecrossminton-nuevo-deporte-digital/1121348.html
We keep non stop working on the game to bring it this weekend to the Barcelona Games World.
We hope to see you there!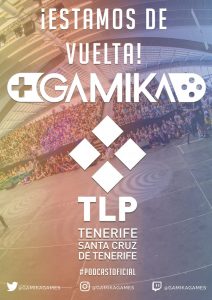 During our time in the Zona Indie of the TLP we talked to many people while they were testing the game: players, developers, journalists… But our friends from Gamika are always covering news on every videogame event on the islands and the have talked about us and the other teams:
Besides, they have done a personal interview with every team where we could chat in a comfortably ambient about our current state and our short time objectives and about our PS4 development:
Podcast especial TLP 2018 | Zona Indie: Daydream Software
Thanks so much to all Gamika team, that as always, the act as the best canary videogame divulgator.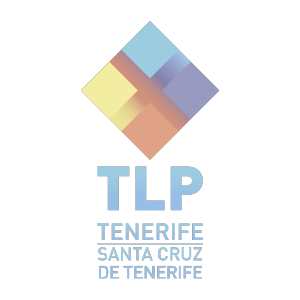 Today, the release date of our web page, the TLP Tenerife website published an interview to our mate Aday Melián about our work during all these years. We've been very satisfied with the post and we remind you that we will be on Zona Indie of the TLP Tenerife, from July 17th to 22nd, organizing tournaments and showcasing all the news of our project now on development: eCrossminton.
You can see the article on this link: https://tlp-tenerife.com/noticias/daydream-software-una-mezcla-de-conocimiento-y-diversion-en-sus-videojuegos/